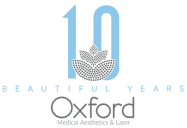 Dr. Shelly Naegele
Expert Medical Aesthetic Doctor & Injector
Ranked Top 4% in the country for Botox & Juvederm
Dr. Shelly Naegele
Expert Medical Aesthetic Doctor & Injector
Ranked Top 5% in the country for Botox & Juvederm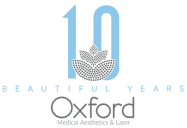 Dr. Shelly Naegele
Expert Medical Aesthetic Doctor & Injector
Ranked Top 5% in the country for Botox & Juvederm
Dr. Shelly Naegele
Expert Medical Aesthetic Doctor & Injector
Ranked Top 5% in the country for Botox & Juvederm
Our Mission Statement
Oxford Medical Aesthetics and Laser works to realize a shared vision of uncompromising excellence in aesthetic medicine.
To fulfill this mission, I am committed to:
Listening to those I am privileged to serve.
Earn the trust and respect of patients, profession and community.
Exceed your expectations.
Ensure a creative, challenging and compassionate professional environment.
Strive for continuous improvement at all levels.
Dr. Naegele knows what it is like to be an aesthetic patient because that is where she started her journey.  Just like you, she wanted to know more about how she could care for her skin as she aged.  After running into several roadblocks, Dr. Naegele decided to put her energy into becoming the best medical aesthetic provider in the Ohio area.  Whether it is Botox, injectable fillers, or laser treatments of all kinds, Dr. Naegele has spent the last decade perfecting the treatments and modalities she offers to her patients.
If you would like someone to partner with you on your journey, then take a minute and give us a call.  We understand that you want a trusted source of information and someone that will help you look like the best version of YOU, not someone else!  That is why Oxford Medical Aesthetics & Laser was built.
Dr. Naegele is an absolutely wonderful physician and a great person as well. She's informative, humorous, intelligent, highly skilled, and wants the best for each patient. I highly recommend her!!
Dr. Naegele was extremely professional and kind. Dr. Naegele took her time explaining everything and really made me feel at ease. I was a little nervous at first, but after speaking with Dr. Naegele all my nerves subsided. The whole staff was amazing from the time we arrived until we left. I would highly recommend Dr. Naegele and her terrific staff!
I cannot say enough nice things about the experience I had here. The staff and customer service is unmatched. The referral program is excellent! Top shelf service all the way! I'd give a 10 star review if I could! Stop in you won't be disappointed!!!!
Dr. Naegele is the very best. She and her staff make me feel at ease, answer every little question I have and make the experience enjoyable. I look forward to my visits. I have been getting laser hair removal and it has changed my life and my confidence. Thank you Dr Shelly!
CONTACT US
Give us a call at 513-280-0857 or fill out the form on this page and someone from our office will contact you shortly. We offer complimentary consultation and would love the opportunity to speak with you about about any questions you have regarding our services.
Fill out the form below or call us at 513-280-0857 to schedule your appointment or a complimentary consultation.