Kybella
Permanently reduce fat underneath your chin and sculpt your jaw for a more youthfull and proportionate lower face.
Following research conducted by the American Society for Dermatologic Surgery (ASDS), it was revealed that at least 67 percent of people are actively bothered about the excess fat that is located under their chin and neck.
What is Kybella?
Kybella, made up of deoxycholic acid, is a non-surgical injectable treatment used to reduce fat under the chin, permanently.
Gaining the U.S Food and Drug Administration (FDA) approval in 2015, Kybella became the only injectable technique for the treatment of the appearance of a double chin.
Prior to the introduction of Kybella to the beauty scene, liposuction was the only popular method for double chin treatment. This double chin simply means those moderate to severe submental (under the chin) fullness.
The acid contained in Kybella called deoxycholic acid are substances that are naturally released in the Gastro-intestinal tract. This substance helps to break down fat cells and cholesterol, usually caused by eating fatty foods such as fries or dairy foods.
Fill out the form below or call us at 513-280-0857 to schedule your appointment or complimentary consultation.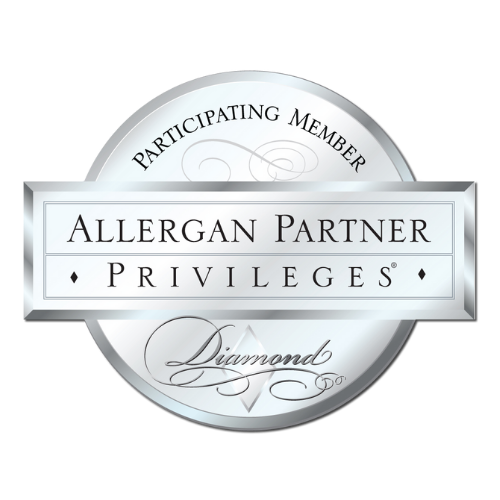 Dr. Naegele is an award winning injector. In fact, she has been recognized as a Diamond Level injector by the manufacturers of Kybella. This accomplishment puts Oxford Medical Aesthetics in the Top 4% of medical practices across the country.
How is Kybella performed?
Kybella should only be administered by a licensed healthcare professional like Dr. Naegele due to the technicality involved in the procedure. This is due to the fact that only licensed healthcare professionals understand the relevant submental anatomy and its associated neuromuscular structures involved in the area needing the Kybella injection.
The safest and most effective way to use Kybella accurately depends on the use of the correct number of injections and the location these injections are done. Also, effective needle placement and administration technique are important.
How Long Does Kybella Last?
Kybella offers a permanent solution to kill fat cells and dissolve them, which helps to tighten the skin and improve contour.
In order to get the maximum results, you must work with an experienced provider like Dr. Naegele that has had years of experience using this product.  Every individual is unique, and standard dosing practices are less common with Kybella when constructing an effective treatment plan.
Who Can Use Kybella?
Kybella is typically meant for use in adults to improve facial appearance. It has not been identified if this treatment is safe or effective in children under 18 years.
Dr. Naegele is an absolutely wonderful physician and a great person as well. She's informative, humorous, intelligent, highly skilled, and wants the best for each patient. I highly recommend her!!
Dr. Naegele was extremely professional and kind. Dr. Naegele took her time explaining everything and really made me feel at ease. I was a little nervous at first, but after speaking with Dr. Naegele all my nerves subsided. The whole staff was amazing from the time we arrived until we left. I would highly recommend Dr. Naegele and her terrific staff!
I cannot say enough nice things about the experience I had here. The staff and customer service is unmatched. The referral program is excellent! Top shelf service all the way! I'd give a 10 star review if I could! Stop in you won't be disappointed!!!!
Dr. Naegele is the very best. She and her staff make me feel at ease, answer every little question I have and make the experience enjoyable. I look forward to my visits. I have been getting laser hair removal and it has changed my life and my confidence. Thank you Dr Shelly!
Does Kybella Really Work?
Yes, Kybella is an effective treatment for fat removal on the chin, and what's more, is that it is permanent.
The key to its success is proper candidate selection to ensure that the treatment is the right one. This means that due diligence needs to be done to ensure that the candidate has a healthy skin with good elasticity. Those patients with poor snapback would need to have follow-up treatments for a skin tightening procedure.
Are There Any Side Effects of Kybella?
The most common side effect of Kybella is swelling.  In fact, if you don't swell, that is a bad thing.  Most individuals tolerate the procedure very well.  However, everyone that has this procedure will need to discuss social events with their provider prior to having the procedure done.  Did we mention that you are going to swell?
Kybella Conclusion
Kybella has offered patients a permanent solution for excess fat underneath the chin (double chin).  The procedure is safe a well-tolerated when in the hands of an experienced injector like Dr. Naegele.  If one can get past the issue of swelling, then this may be an option for you.
What causes a "double chin?"
There are many reasons an individual will develop an excess amount of fat underneath their chin.  Some of the more common reasons are:
Age related changes in the face
Genetic Factors
Weight Gain
Thyroid disease
Kybella can help address some of the reasons individuals experience excess fat underneath their chin.  The great news is that this non-surgical option is permanent.