Dr. Shelly Naegele
Dr. Shelly Naegele is an expert medical aesthetic physician with years of expertise and training.  She specializes in Botox, fillers, and lasers, plus continues advanced and special training in each service so she can stay abreast of the latest techniques.  
Oxford Medical Aesthetics and Laser was established in March of 2013 by Dr. Michelle Naegele. The first office being in Oxford and the Norwood location was added in October of 2015.
Dr. Naegele earned her B.S. in Biology from Bowling Green State University. In 1994 she graduated from Ohio University Heritage College of Osteopathic Medicine then completed an Emergency Medicine residency and served as chief resident at Doctors Hospital in Columbus, Ohio. She and her husband, Paul, moved to Oxford in 1998. She worked at McCullough Hyde Memorial Hospital (now McCullough Hyde Memorial Hospital I TriHealth) as a board-certified emergency medicine physician for 16 years.  A partner in the ED group, Talawanda Emergency Physicians, she also served in roles such as ED Director, EMS Director, and Chief of Staff. She maintains her Fellowship status in the American College of Emergency Physicians even though not active in the ED.
In the 1990s the field of Aesthetic Medicine emerged and grew rather quickly. Feeling like this was an appealing and natural transition, Dr. Naegele wanted to blend technology, medicine, and art with the hands-on skills she acquired in the Emergency Department. She could see how using safe, non-surgical ways to help patients look refreshed and more youthful could help them put their best selves forward. Her goal was…and still is…simply to help people have the best skin they can possibly have.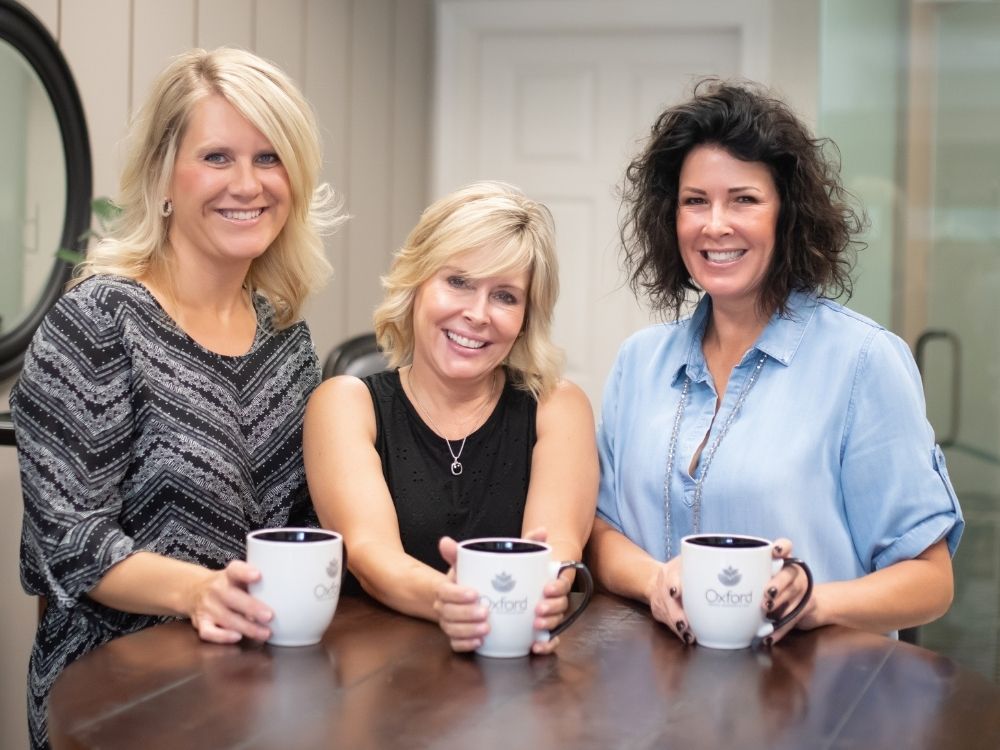 Dr. Naegele aligned herself with leaders in the field for her training. Sciton is a California based industry leader in laser and light energy. She became certified, through Sciton, in the use of the Erbium Yag laser and light-based energy (BBL). She completed a preceptorship in laser aesthetics at ClearSkin Laser Institute in Phoenix, Arizona in July 2013.
In September 2015, Dr. Naegele was elected a member of the American Society of Laser Medicine and Surgery. ASLMS is the world's preeminent resource for laser research, safety education, and clinical knowledge.
Injectables such as Botox, dermal fillers and Kybella are among the most popular aesthetic treatments. Allergan is a premier manufacturer and world leader in this industry. Dr. Naegele proudly partners with Allergan and maintains the status of Platinum Plus. She was certified in injectables in 2012 and remains current by frequently attending and hosting cutting edge training with physicians around the world on techniques, products, and best practices.