Obagi
Obagi is a skincare line that has been trusted by millions of patients. The Obagi products are for skin care of all ages and all skin types. It is a skin care line that is committed to a lifetime of beautiful, healthy-looking skin.
What is Obagi?
Obagi skin care products contain prescription-strength formulations and are available only through physicians, medical spas, and other skin care and medical professionals. The only way to ensure your Obagi product is genuine is to purchase it through one of these authorized channels like Oxford Medical Aesthetics & Laser.
Obagi offers products that can provide help for Adult Acne, Anti-Aging Issues, Pigmentation Problems, and much more!
Obagi Skin Care History
Obagi arrived on the scene in about 1988 when they launched their first Nu-Derm System.  This new system revolutionized the skin care industry as it was the first medical-grade skin care line that was seen as "medicine" for the skin.
Since introducing its skin care line, Obagi has launched plenty of new products and systems to help patients achieve better-looking skin at home.  For a list of some of our favorite products please see the information below.
Fill out the form below or call us at 513-280-0857 to schedule your appointment or complimentary consultation.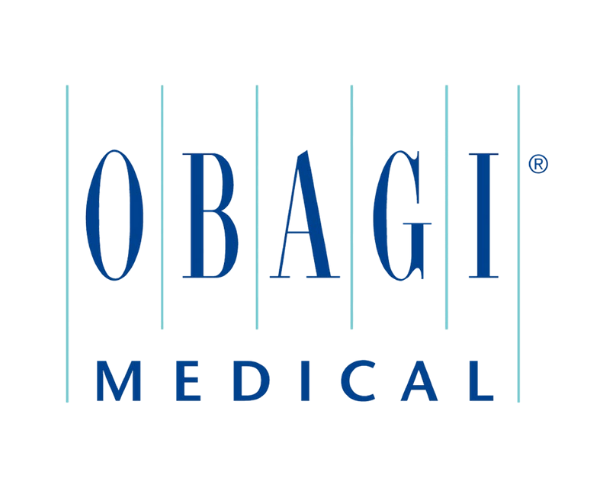 Dr. Naegele has been assisting individuals just like you achieve better looking skin with products and services for years. She is expertly trained in all facets of skin health.
Obagi Acne Wipes
The perfect on the go solution to quickly cleanse and refresh the skin. Soft, pre-moistened, textured wipes remove excess oil, makeup, dirt and other impurities.
For oily or acne-prone skin, formulated with 2% salicylic acid to help treat and prevent acne while quickly and gently cleansing and refreshing the skin.
Active Ingredient:
2% Salicylic Acid
Key Ingredients:
Witch Hazel, Citrus Bioflavonoids, Brassica Sulforaphane, Aloe Polyphenols, and Antioxidants
Dr. Naegele is an absolutely wonderful physician and a great person as well. She's informative, humorous, intelligent, highly skilled, and wants the best for each patient. I highly recommend her!!
Dr. Naegele was extremely professional and kind. Dr. Naegele took her time explaining everything and really made me feel at ease. I was a little nervous at first, but after speaking with Dr. Naegele all my nerves subsided. The whole staff was amazing from the time we arrived until we left. I would highly recommend Dr. Naegele and her terrific staff!
I cannot say enough nice things about the experience I had here. The staff and customer service is unmatched. The referral program is excellent! Top shelf service all the way! I'd give a 10 star review if I could! Stop in you won't be disappointed!!!!
Dr. Naegele is the very best. She and her staff make me feel at ease, answer every little question I have and make the experience enjoyable. I look forward to my visits. I have been getting laser hair removal and it has changed my life and my confidence. Thank you Dr Shelly!