Laser Hair Removal
Laser hair removal is one of the most common and highly rated aesthetic treatments in the country for both men and women. The term "laser" is used broadly to refer to many technologies that remove hair. Some use laser energy, and some use light. Both have the same end result, which is to damage a hair follicle, so it does not grow back. At Oxford Medical Aesthetics & Laser, we use BroadBand Light to accomplish hair removal. Whichever system is used, LHR offers the opportunity to say goodbye to stubble, bumps, and nicks, and say hello to skin that is soft and smooth.
What is Laser Hair Removal?
Our system, Forever Bare BBL, utilizes BroadBand Light to target the melanin in the hair follicle in order to damage it and stop future hair growth in a specific area.  Multiple sessions are required because there are growth and resting phases for hair, and not all hairs are in the same growth phase at the same time; therefore, only a fraction of the hairs are affected at one treatment session.  Typically, treatment sessions are spaced 4-6 weeks apart, depending on the area of the body being treated. The number of treatments needed is 7-10 on average depending on hair color, density, and the area of the body being treated.
Is Laser Hair Removal permanent?
At Oxford Medical Aesthetics and Laser, our goal is to reduce the hair in a given area by 95%. There is no existing technology that can claim permanent hair removal-only permanent hair reduction. Once a patient is at the 95% hair reduction point, he or she will need 2-3 treatments per year to maintain the results.
Fill out the form below or call us at 513-280-0857 to schedule your appointment or complimentary consultation.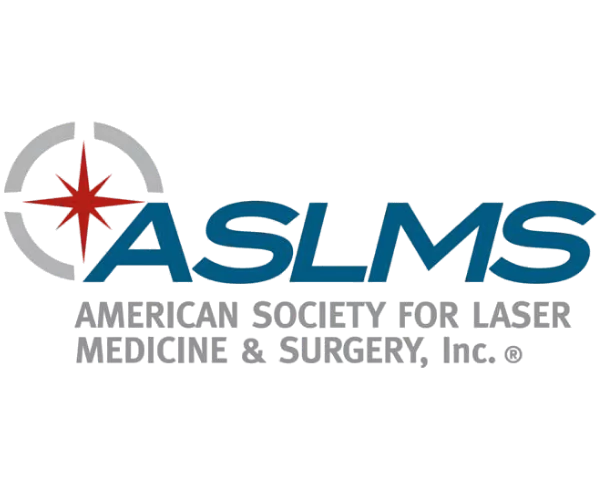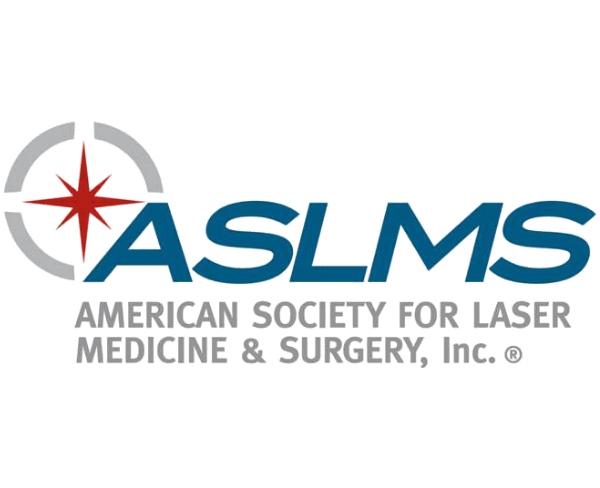 Dr. Naegele is member of the American Society of Laser Medicine and Surgery. ASLMS is the world's preeminent resource for laser research, safety education and clinical knowledge.
What parts of the body can receive Laser Hair Removal?
We can eliminate unwanted hair in nearly any area. Common treatment locations include upper lip, chin, cheeks, neck, underarms, back, legs, and bikini line.
Are there benefits of Laser Hair Removal?
This hair removal treatment is popular because it is fast, safe, affordable, and effective. The Forever Bare BBL incorporates a motion technique for larger treatment areas (i.e., arms, back, legs), allowing the treatment to be quite comfortable. Patients often compare it to a warm stone massage. In smaller areas, we use a pulse method that feels like a quick snap, but it is not unbearable.
Other benefits include:
No hairs mean no ingrown hairs
Not needing to shave means no razor bumps
A secondary benefit of having the light pulsed into the skin is softer, smoother skin
No downtime
Am I a candidate for Laser Hair Removal?
The best results are seen on people who have hair that is significantly darker than their skin. The light is only absorbed up by a dark target. The contrast of the hair being darker than the skin ensures that the light will target the hair and not the skin. Those with blonde, gray, or red hair are not ideal candidates for LHR. For the same reason, people with sun exposure should not have LHR because the skin cells that make melanin are in an excited state, and they, too, will absorb light, and a burn or skin discoloration could occur.
Dr. Naegele is an absolutely wonderful physician and a great person as well. She's informative, humorous, intelligent, highly skilled, and wants the best for each patient. I highly recommend her!!
Dr. Naegele was extremely professional and kind. Dr. Naegele took her time explaining everything and really made me feel at ease. I was a little nervous at first, but after speaking with Dr. Naegele all my nerves subsided. The whole staff was amazing from the time we arrived until we left. I would highly recommend Dr. Naegele and her terrific staff!
I cannot say enough nice things about the experience I had here. The staff and customer service is unmatched. The referral program is excellent! Top shelf service all the way! I'd give a 10 star review if I could! Stop in you won't be disappointed!!!!
Dr. Naegele is the very best. She and her staff make me feel at ease, answer every little question I have and make the experience enjoyable. I look forward to my visits. I have been getting laser hair removal and it has changed my life and my confidence. Thank you Dr Shelly!
How do I prepare for laser removal?
We ask patients to shave the area to be treated the day before your scheduled appointment. Do not tweeze, wax, use depilatories, have electrolysis or any other laser hair removal treatment 6 weeks before the appointment, as this interferes with results. It is imperative to avoid direct sun exposure and the use of self-tanners for at least one month before treatment as well.
Upon completion, you may notice some redness and inflammation on the treatment site, which should dissipate within a few hours. We recommend the use of a mineral-based sunscreen as much as possible to protect the treated area. Your skin may be more sensitive post-procedure and more prone to sunburn.
The results from a laser hair removal treatment are immediate, as the laser terminates the hair follicle, which causes that hair to fall out naturally. It will take a couple of weeks for your body to express the terminated hair. Do not use force (such as tweezing) to remove it.
What is the price for Laser Hair Removal?
The price varies per area and also depends on how many treatments are needed. A treatment plan and pricing option will be discussed during your initial consultation.
Laser Hair Removal Conclusion
Laser hair removal is an effective way of managing the unwanted hair on your body without spending hours and tons of money consistently dealing with the issue.  If you would like more information about laser hair removal, then please call us or fill out the form on this page and someone from our office will reach out to you shortly.