Juvederm Voluma
The mid-face or cheek area defines the rest of the lower face. When we begin to lose volume in this area the foundation of a youthful cheek area starts to disappear. Luckily, we can restore these subtle contours without making you look fake or "overdone" with a filler like Voluma.
What is Voluma?
Juvederm Voluma XC is an FDA approved non-surgical dermal filler containing a highly formulated version of hyaluronic acid (HA). Hyaluronic acid or HA, is a naturally occurring substance already found in your skin, which makes this an extremely versatile and well tolerated treatment. Voluma, as the name suggests, is commonly called a "volumizer" because this filler is typically used to contour and lift areas of the face such as the cheeks, chin, and jawline.
The XC after Voluma simply means that there is a small amount of lidocaine (anesthetic) that has been added to the formulation, which helps to numb the treatment area. This usually helps to create a level of calm and comfort during the procedure.
What is Voluma XC used for?
Voluma XC was the first FDA approved dermal filler indicated for restoring lost volume in the cheek area. This was a game-changer because most of the age-related volume loss patients see around their mouth is because the volume in the cheeks has decreased or fallen.
By restoring volume lost in the cheek area, patients have a natural "lift" to the lower face and replace the subtle contours of a more youthful midface area.
Fill out the form below or call us at 513-280-0857 to schedule your appointment or complimentary consultation.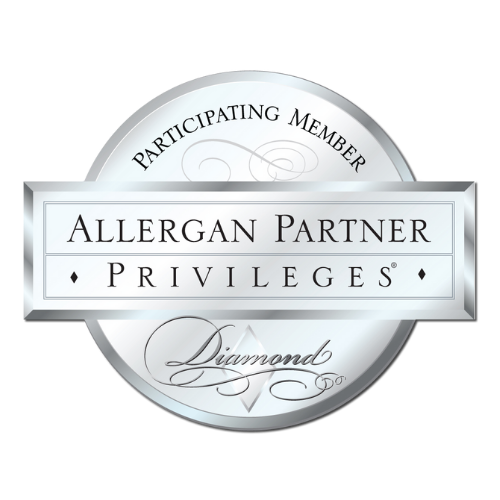 Dr. Naegele is a top ranked Juvederm injector. In fact, she has been recognized as a Diamond injector by the manufacturers of Juvederm. This accomplishment puts Oxford Medical Aesthetics in the Top 4% of medical practices across the country.
How Does The Voluma XC work?
The body starts to naturally lose its collagen during the aging process, and this results in the skin losing its structure and volume, especially in the cheeks area.
Juvederm Voluma XC is injected deep into the skin, usually just above the bone, to help to restore and replace the volume that has been lost due to aging.
Those who have experienced a loss of volume on their cheeks and flattening as a result of a medical condition, aging, or weight loss are ideally the best candidates for Voluma XC treatment.  
What Is The Process For Getting Voluma XC Treatment?
Here is a step by step guide on what to ideally expect before and after getting the treatment done.
First, a detailed consultation with Dr. Naegele to discuss needs, goals, and expectations for the treatment.
Medical or health history needs to be revealed to safely determine if the treatment is okay for you in order to minimize the side effects
Once goals are established, and medical history is reviewed, the treatment can be performed immediately.
To reduce the level of discomfort, we offer topical numbing cream before the treatment of the area. However, the formulation already contains lidocaine, which is an anesthetic.
Following the treatment, you will be given post-procedure instructions
You should allow the treated area to fully recover and avoid any additional treatments for a minimum of 7 days.
What Is the Benefit of Using Voluma XC?
Juvederm Voluma XC is different from more traditional wrinkle fillers due to its unique properties and characteristics for lifting.  This lifting effect restores the natural curves of the cheek and gives the patient a more youthful appearance without looking "overdone."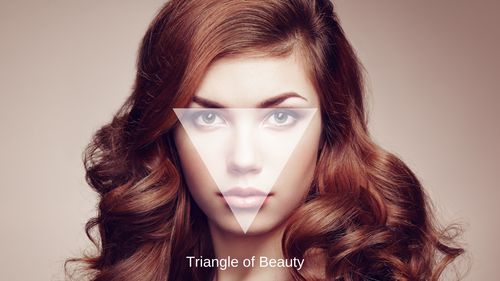 What is the "Triangle of Beauty"?
The triangle of beauty is a concept that explains how volume is arranged to create a youthful face.  When we are young most of our volume rests in the mid-face or cheek area (hence the reason children have amazing cheeks) and less volume in the lower face.  As we age, the triangle begins to invert and most of our volume is carried in the lower face.  We are experts in understanding how these proportions affect individuals and work with our clients to restore these contours naturally.
Dr. Naegele is an absolutely wonderful physician and a great person as well. She's informative, humorous, intelligent, highly skilled, and wants the best for each patient. I highly recommend her!!
Dr. Naegele was extremely professional and kind. Dr. Naegele took her time explaining everything and really made me feel at ease. I was a little nervous at first, but after speaking with Dr. Naegele all my nerves subsided. The whole staff was amazing from the time we arrived until we left. I would highly recommend Dr. Naegele and her terrific staff!
I cannot say enough nice things about the experience I had here. The staff and customer service is unmatched. The referral program is excellent! Top shelf service all the way! I'd give a 10 star review if I could! Stop in you won't be disappointed!!!!
Dr. Naegele is the very best. She and her staff make me feel at ease, answer every little question I have and make the experience enjoyable. I look forward to my visits. I have been getting laser hair removal and it has changed my life and my confidence. Thank you Dr Shelly!
How Long Does Voluma XC last?
The Voluma XC is one of the longest-lasting HA fillers. Its treatment ideally lasts for up to 2 years. It instantly provides that natural-looking result by replenishing all lost facial volume and evens out the lines along the nose and mouth.
It is important to note that the treatment does not fully last the entire 2 years but gradually starts to disappear and slowly metabolize over time. Hence the reason why some patients tend to go back to the clinic for maintenance or touch up treatments.
What Are The Side Effects?
As with all injectables treatments, anytime a needle is introduced into the skin, there is a chance for bruising, redness, or bleeding.  However, our experience here at Oxford Medical Aesthetics & Laser has shown these common side effects to be transient in nature.
Voluma XC Conclusion
If you notice volume loss in the mid-face (Cheek) area, which results in "jowls" or folds in the lower face, then you could be a candidate for this versatile filler.  Dr. Naegele is vastly experienced in treating patients with Voluma XC and has received the designation of a Platinum Level injector with the manufacturers of the product.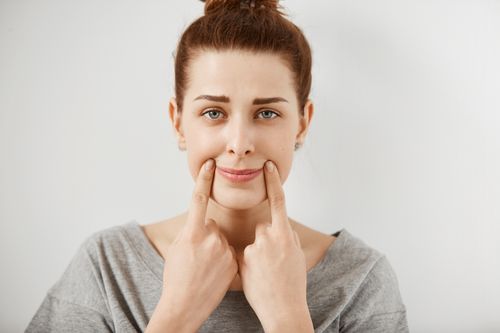 Will I look fake?
Improper use of fillers, coupled with a never ending pursuit to "look like" someone else can result in a very unnatural look for a lot of people.  We specifialize in performing natural facial rejevnation.  What does that mean?  It means we are restoring the volume and beautiful contours that you naturally have and we do not try to make you look like someone else.