Halo Laser Rejuvenation
Did you know that Oxford Medical Aesthetics and Laser was the first practice in the Cincinnati area to offer Halo? Yes! In 2015 we added the world's first hybrid laser to our services and never looked back! It is one of our most popular anti-aging treatments.
What is Halo?
Halo is a one-of-a-kind machine because it combines both ablative and non-ablative wavelengths. There is not a single other machine on the market that holds a candle to it. The ablative laser creates tiny pathways in the skin while leaving the surrounding tissue unscathed. The non-ablative laser creates little thermal injuries, which stimulates the production of collagen and elastin. This dynamic laser duo is an ideal combination to achieve exceptional skin rejuvenation because it combines deep dermal rejuvenation with epidermal renewal for a synergistic effect you can't get with any other treatment. We LOVE it.
Am I a candidate for Halo?
Halo can be performed on most skin types. You can receive a Halo treatment on almost any area of the body, including the face, neck, decollete, arms, back of the hands, back and legs.
Everyone's skin is different. With Halo, we can customize your treatment to fit your lifestyle. Have a big event coming up? We can do a light treatment that creates smooth, vibrant skin that's ready for makeup the next day. Want to see a big improvement? A more intense treatment will give your skin an incredible youthful glow with only a few days of downtime.
Pregnant and breastfeeding women are not candidates for this treatment. Darker skin tones, those who scar easily, and individuals who are immunocompromised have a higher risk of experiencing an adverse reaction. These conditions and risks will be addressed during your initial consultation.
Fill out the form below or call us at 513-280-0857 to schedule your appointment or complimentary consultation.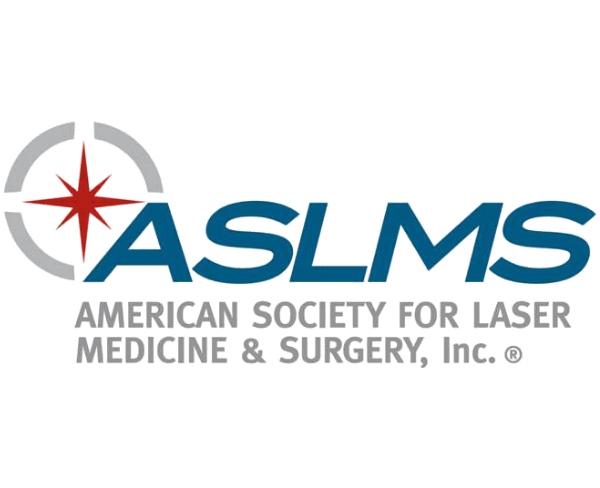 Dr. Naegele is member of the American Society of Laser Medicine and Surgery. ASLMS is the world's preeminent resource for laser research, safety education and clinical knowledge.
Why should I receive a Halo treatment?
Over time, your can will lose its youthful glow, due to your body's natural aging process and, of course, sun exposure. The results are sunspots, fine lines, larger pores, loss of collagen and elastin, as well as uneven tone and texture. Sometimes lasers cannot effectively improve these skin conditions because the treatment is either too deep or too shallow. Halo erases years of damage by precisely targeting the right depth to restore the luminous glow of your youth!
How is Halo performed? 
There is an initial consultation before the treatment is performed. After the procedure has been explained, consent forms have been signed, and all questions/concerns have been addressed, a series of clinical "before" photos are taken.
We will then apply a topical anaesthetic to the treatment area, which creates a tolerable "numb" feeling. It takes about an hour for the ointment to achieve its full effect.
After your skin has numbed, we will remove the ointment and begin the procedure. The laser is used to take measurements of the depth of your skin. This helps us know how deep we should treat. This is a comfortable process, although some sensation may occur near sensitive areas such as around the nose and lips.
Following this process, the procedure begins, which usually takes around 20 – 45 minutes. You may experience some minimal discomfort, but it is tolerable.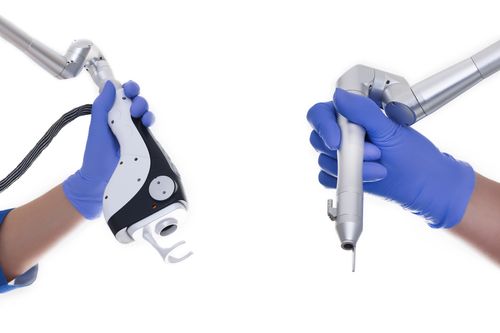 What's the difference between ablative and non-ablative lasers?
Ablative lasers laser work by removing the outer layer of the skin.  Like most treatments options this has its advantages and disadvantages.  The great thing about this type of laser is that is works really well for skin resurfacing.  The biggest disadvantage comes in the form of downtime.  When a laser removes an entire section of the skin, most patients are going to experience an extended post-recovery phase.  Non-ablative lasers do not work on the outer layer of the skin, but instead, heat up the tissue underneath the skin to achieve results.  The great thing about the Halo laser is that we have the option of both types.
Dr. Naegele is an absolutely wonderful physician and a great person as well. She's informative, humorous, intelligent, highly skilled, and wants the best for each patient. I highly recommend her!!
Dr. Naegele was extremely professional and kind. Dr. Naegele took her time explaining everything and really made me feel at ease. I was a little nervous at first, but after speaking with Dr. Naegele all my nerves subsided. The whole staff was amazing from the time we arrived until we left. I would highly recommend Dr. Naegele and her terrific staff!
I cannot say enough nice things about the experience I had here. The staff and customer service is unmatched. The referral program is excellent! Top shelf service all the way! I'd give a 10 star review if I could! Stop in you won't be disappointed!!!!
Dr. Naegele is the very best. She and her staff make me feel at ease, answer every little question I have and make the experience enjoyable. I look forward to my visits. I have been getting laser hair removal and it has changed my life and my confidence. Thank you Dr Shelly!
What is the downtime?
This treatment produces big results with minimal downtime. Patients respond differently to the treatment, with the most common post procedure sensation being the feeling of intense heat, which will subside after about an hour. Keeping the area cool is the most effective way to comfort the skin.
Are there any side effects? 
The most common side effects are mild swelling and redness. Other side effects include changes in skin color, infection, acne and scarring, though these side effects are extremely rare. To reduce the risks of side effects, eliminate all exposure to the sun, stop smoking and reduce alcohol and caffeine intake a week before the treatment.
How long do the results from a Halo treatment last? 
The results from a Halo treatment become visible in just 3 – 5 days, though the peak of your results are visible in 2 – 3 months, when you'll notice your fine lines, hyperpigmentation, and overall skin tone and texture evening out.
How often should I receive this treatment?
Receiving 1 – 2 Halo treatments a year will ensure that you keep that Halo glow.
Halo Laser Skin Rejuvenation Conclusion
We offer the best laser skin treatment for our patients and the Halo Hybrid Fractional Laser is an amazing device if you want to rid your skin of sun damage, fine lines, wrinkles, and more without sacrificing weeks to downtime.  If you would like more information on this procedures or to speak with us please call us or fill out the form on this page.
Does it hurt?
Generally, most of our patients tolerate this treatment very well.  We do offer a topical numbing cream that can be applied before the procedure so we can minimize as much discomfort as possible.  However, most of our patients don't need this and can tolerate the treatment without the use of numbing cream.