Juvederm Vollure
As we age, we naturally lose volume in our face. Thankfully, there are products that can help us replace the volume that natural aging takes away and restore a more youthful appearance without looking "overdone" or like someone else.
What is Vollure?
Juvederm Vollure XC is a HA (hyaluronic acid) filler that aims to correct moderate to severe facial wrinkles and folds. Areas such as marionette lines, smile lines, and nasolabial folds, and are all areas that can be treated with the versatile filler. This hyaluronic acid dermal filler was first approved by the U.S Food and Drug Administration (FDA) in 2017 and is specifically for those aged 21 years and above.
What is the Purpose of the Treatment?
Vollure XC is purposefully designed to rectify those age-related symptoms from the face, thereby helping to create a hydrated, plump, and natural-looking skin.
Some of these age-related symptoms are:
Nasolabial folds (Smile lines or "parentheses" around the nose and mouth)
Marionette lines (lines from the corner of the mouth down to chin)
Moderate to severe facial wrinkles
Fill out the form below or call us at 513-280-0857 to schedule your appointment or complimentary consultation.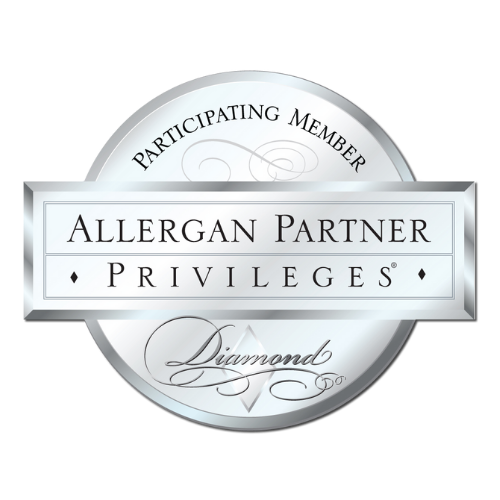 Dr. Naegele is a top ranked Juvederm injector. In fact, she has been recognized as a Diamond injector by the manufacturers of Juvederm. This accomplishment puts Oxford Medical Aesthetics in the Top 4% of medical practices across the country.
How Does Vollure XC Work?
Vollure XC makes use of a special technology called Vycross to hold the hyaluronic acid together, transforming it into a cohesive gel. This then keeps the gel-like filler intact even after it has been injected into the skin and restores lost volume.  The effectiveness of this treatment is in the way the filler is made, which allows for smooth injections and molding by a trained injector like Dr. Naegele. The formulation of this filler makes it very versatile while maintaining natural-looking results for patients.
Like other XC products in the Juvederm family, Vollure XC has lidocaine in the gel, which helps to reduce any discomfort during the treatment.
There is no recovery time needed for Vollure XC, and so there is technically no need to take time off work.   
How Long Do The Results From The Vollure XC Treatment Last?
Compared to other injectables, Vollure XC has an FDA approved duration of 18 months, which makes it one of the longer-lasting HA fillers on the market.  In a clinical trial conducted to test the efficacy of Vollure XC, participants revealed that there were visible signs of improvement in smooth smiles throughout this period. 
Are There Any Risks or Side Effects With Vollure XC?
As with other injectable products we use at Oxford Medical Aesthetics & Laser, Vollure is very well tolerated.  However, we are introducing the filler with a very fine needle, and anytime that we do that, there is the possibility of some common side effects.  These include redness, swelling, bleeding, and bruising.  Thankfully, in our experience, these side effects are transient and remedy themselves very quickly once the procedure is completed.
Dr. Naegele is an absolutely wonderful physician and a great person as well. She's informative, humorous, intelligent, highly skilled, and wants the best for each patient. I highly recommend her!!
Dr. Naegele was extremely professional and kind. Dr. Naegele took her time explaining everything and really made me feel at ease. I was a little nervous at first, but after speaking with Dr. Naegele all my nerves subsided. The whole staff was amazing from the time we arrived until we left. I would highly recommend Dr. Naegele and her terrific staff!
I cannot say enough nice things about the experience I had here. The staff and customer service is unmatched. The referral program is excellent! Top shelf service all the way! I'd give a 10 star review if I could! Stop in you won't be disappointed!!!!
Dr. Naegele is the very best. She and her staff make me feel at ease, answer every little question I have and make the experience enjoyable. I look forward to my visits. I have been getting laser hair removal and it has changed my life and my confidence. Thank you Dr Shelly!
Difference between Juvederm Vollure XC And Other Juvederm Fillers
While they all aim to have similar outcomes, the difference between Vollure XC and traditional dermal fillers is the natural-looking results it produces. It has a slightly firmer consistency that helps the results last longer than other fillers without being firm or noticeable after the treatment is concluded.
Things To Note Before Having The Vollure XC
It is best to get a Vollure XC injection from a licensed medical doctor with years of injectable experience like Dr. Naegele.
Do your due diligence and check that the doctor is well experienced in the administration of the injection.
Be fully aware of the cost for the procedure, including if additional fillers might need to be used to achieve your goal.
Before proceeding with the treatment, let the doctor know about any medical conditions you have as this would determine if you are the right candidate for the treatment.
Vollure XC Conclusion
Vollure has positioned itself as one of the workhorses in the filler world.  It has the flexibility to be used in several areas of the face while providing natural results that are long-lasting.  If you are interested in learning more about Vollure XC, then please call us and schedule an appointment or complimentary consultation with Dr. Naegele.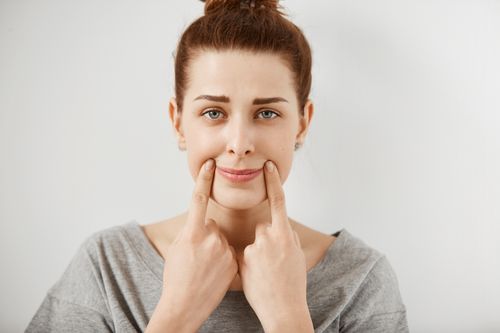 Will I look fake?
Improper use of fillers, coupled with a never ending pursuit to "look like" someone else can result in a very unnatural look for a lot of people.  We specifialize in performing natural facial rejevnation.  What does that mean?  It means we are restoring the volume and beautiful contours that you naturally have and we do not try to make you look like someone else.