Microdermabrasion
Microdermabrasion is a noninvasive procedure to help renew overall skin tone and texture. Oxford Medical Aesthetics & Laser uses the patented DiamondTome™ Resurfacing System that is clinically proven to provide superior skincare results. There is no downtime, making it the perfect choice for people with a social schedule who can't allow for any time off.
What is Microdermabrasion?
Microdermabrasion gently exfoliates the topmost layer of dead cells of skin called the epidermis.  Removing some of this outer layer leaves a smoother texture and reveals a glow and reflectivity of the cells beneath the surface. It also stimulates the dermis, which is deeper and is responsible for collagen production. The DiamondTome™ Skin Resurfacing System has natural diamond chips in the tip of the wands. There are four tips to treat different skin types. The adjoining tube then vacuums the exfoliated skin cells in a controlled manner into a filter. Some microdermabrasion machines use crystals to "sandblast" the skin.  Our Diamond Tome system is crystal-free and does not allow exfoliated debris to be aerosolized, so the patient and provider are protected from inhaling it.
What are the benefits of Microdermabrasion?
For such a simple procedure, there is a magnitude of benefits!  Some of the benefits include:
Removes dead skin, improving texture
Smoothes fine lines
Increases circulation
Cleans pores by extracting blackheads and whiteheads
Stimulates cellular turnover
Reduces the appearance of scars
Increases the absorption rate of products
Reduces hyperpigmentation and age spots
Increases hydration
Provides an overall healthy glow
Reduces overproduction of sebum
Fill out the form below or call us at 513-280-0857 to schedule your appointment or complimentary consultation.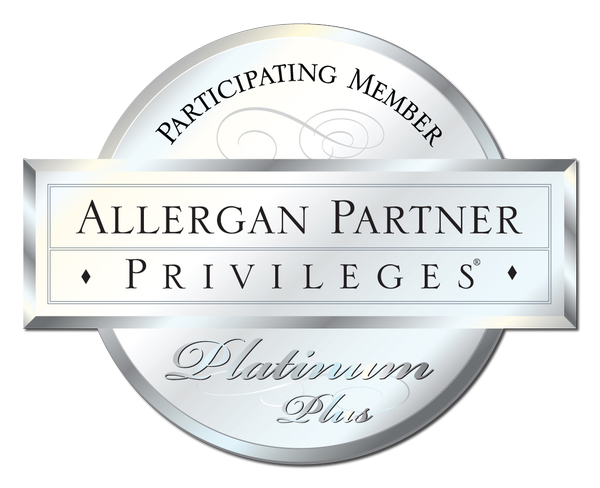 Dr. Naegele is a top ranked aesthetic injector. In fact, she has been recognized as a Platinum Plus injector by the manufacturers of Botox and Juvederm.
What can a Microdermabrasion treatment be used for?
It is so versatile, just look at some of the ways we use it:
A popular treatment for brides and mothers-of-the bride/groom the week of the wedding because there is no downtime and reveals a nice glow.
If done in a series of 4-6 treatments spaced 2-3 weeks apart, results like the ones above are intensified.  Often, Dr. Naegele will dermaplane the skin afterward to help gently remove some cells that are still adhering to the surface giving the treatment an added boost.
Acne patients ask for this treatment because it is fast, painless, suctions pores, and can be alternated with a Forever Clear BBL treatment.
Patients who enjoy the Blue Peel Radiance chemical peel may have microdermabrasion first or alternate the treatments for more impactful results.
So many options! Don't worry; we'll help you decide what is best for your unique skin.
Dr. Naegele is an absolutely wonderful physician and a great person as well. She's informative, humorous, intelligent, highly skilled, and wants the best for each patient. I highly recommend her!!
Dr. Naegele was extremely professional and kind. Dr. Naegele took her time explaining everything and really made me feel at ease. I was a little nervous at first, but after speaking with Dr. Naegele all my nerves subsided. The whole staff was amazing from the time we arrived until we left. I would highly recommend Dr. Naegele and her terrific staff!
I cannot say enough nice things about the experience I had here. The staff and customer service is unmatched. The referral program is excellent! Top shelf service all the way! I'd give a 10 star review if I could! Stop in you won't be disappointed!!!!
Dr. Naegele is the very best. She and her staff make me feel at ease, answer every little question I have and make the experience enjoyable. I look forward to my visits. I have been getting laser hair removal and it has changed my life and my confidence. Thank you Dr Shelly!
What is the aftercare for a Microdermabrasion treatment?
The skin may become red after the microdermabrasion treatment, but this will subside after a few minutes. Patients who receive microdermabrasion can resume normal activities after the procedure. We generally apply a moisturizer or hydrator and sunscreen after the treatment.
Are there side effects?
Though side effects are extremely rare, possible side effects to microdermabrasion include redness, dry skin, increased sun sensitivity, bruising, slight abrasions, hyperpigmentation, activation of cold sores, and bleeding.
Microdermabrasion Conclusion
Microdermabrasion is an affordable, easy, and effective way to maintain your skin health from the daily abuse we all put our skin through.  If you are interested in learning more or want to book an appointment, please call or fill out the form on this page and someone will respond as soon as possible.