Botox
You stand in front of the mirror one morning and suddenly notice visible fine lines or wrinkles across your forehead, between your brows, or around your eyes. You purchase a bunch of skincare products that don't really work or maybe get a round of facials at your local day spa. After all these efforts, you still see those fine lines and wrinkles.
Enter Botox. There is a reason this treatment launched an entire industry and continues to be the most popular medical aesthetic treatment on the planet…it works! Plain and simple.
What is Botox?
Botox is a purified protein.  However, given this fundamental information about the most popular medical aesthetic treatment on the planet, Botox is probably the most misunderstood cosmetic treatment on the market.  The misperceptions, paradigms, and misinformation that lead to these misunderstandings are bountiful.  Statements like, "I'm not injecting poison into me!" or "Isn't that botulism?", and "I don't want to look frozen or fake."  For more common misconceptions about Botox check out our blog.
These perceptions are still held by many individuals in our society despite there being a ton of evidence, clinical literature, and millions of patients across the globe going about their day looking more refreshed because they have had a Botox treatment.
Quick Facts About Botox
Botox is a purified form of protein
It is used for both aesthetic and therapeutic treatments
It is approved by the FDA to aid in temporarily making moderate to severe frown lines, crow's feet, and forehead lines
Botox can be used at any age after 18 years for cosmetic use
The treatment can last for up to 4 months
Fill out the form below or call us at 513-280-0857 to schedule your appointment or complimentary consultation.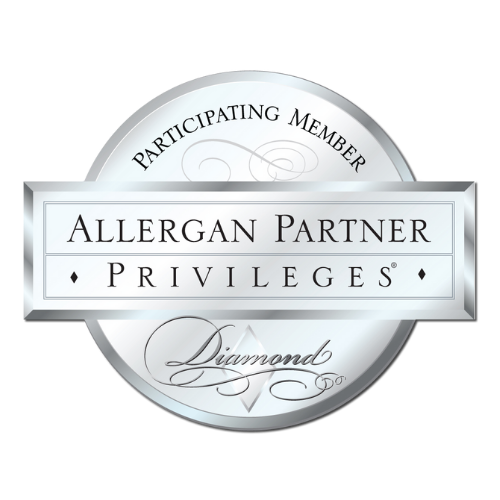 Dr. Naegele is an award winning Botox injector. In fact, she has been recognized as a Diamond Level injector by the manufacturers of Botox. This accomplishment puts Oxford Medical Aesthetics in the Top 4% of medical practices across the country.
How does Botox work?
Botox works by interrupting the chemical "message" that your body uses to tell a muscle to contract.  The great news is that it can be customized and directed to a very specific muscle group without affecting other muscles around the target area.
By targeting very specific areas, a trained injector can minimize the amount of muscle movement, thereby giving the skin that sits on top of the muscle a chance to repair itself without being folded (repeatedly) and etching a line into your skin.  A great analogy is to take a blank sheet of copy paper and start folding it in half.  In this analogy, the piece of paper represents your skin, and your hands represent the muscles underneath your skin.  The more you fold it, the more you begin to see a line develop in the paper.  With a Botox treatment, we are attempting to tell the muscles underneath the skin to "RELAX."  Furthermore, most individuals do not recognize that their skin cells are routinely being restored with new healthy skin cells.  This combination allows your body to produce new healthy skin cells on a flatter surface, thereby reducing the fine lines and wrinkles you see in the mirror.
PRO-TIP – This is the reason most Botox injectors highly encourage quality skincare products in conjunction with Botox.  Quality skin care products can speed up, improve, and assist your body in creating newer, healthier skin.
Dr. Naegele is an absolutely wonderful physician and a great person as well. She's informative, humorous, intelligent, highly skilled, and wants the best for each patient. I highly recommend her!!
Dr. Naegele was extremely professional and kind. Dr. Naegele took her time explaining everything and really made me feel at ease. I was a little nervous at first, but after speaking with Dr. Naegele all my nerves subsided. The whole staff was amazing from the time we arrived until we left. I would highly recommend Dr. Naegele and her terrific staff!
I cannot say enough nice things about the experience I had here. The staff and customer service is unmatched. The referral program is excellent! Top shelf service all the way! I'd give a 10 star review if I could! Stop in you won't be disappointed!!!!
Dr. Naegele is the very best. She and her staff make me feel at ease, answer every little question I have and make the experience enjoyable. I look forward to my visits. I have been getting laser hair removal and it has changed my life and my confidence. Thank you Dr Shelly!
What is Botox used for?
Although here at Oxford Medical Aesthetics have used Botox in our Oxford and Cincinnati office for cosmetic reasons, there are several FDA approved uses for Botox in the "therapeutic" category.  The Food and Drug Administration (FDA) has approved for it to be used for other treatments such as:
Strabismus (crossed eyes)
Chronic Migraines
Blepharospasm (eyelid spasms)
Cervical dystonia (neurological movement disorder)
Primary focal hyperhidrosis (excessive sweating)
Overactive bladder
In a majority of therapeutic uses, medical providers are using dosages that are well above the dosages used for cosmetic reasons
How long does Botox last?
A single Botox treatment can last up to 4 months, depending on several factors, but some individuals can get more than 4 months from a single treatment.
What age should you start getting Botox?
There is no set age or appropriate time to get a Botox treatment.  However, we adhere to FDA guidance and only treat patients over the age of 18.
More and more younger patients (i.e., patients in their 20's) are beginning to get Botox.  This is primarily due to the preventative effects the treatment has on developing lines and wrinkles in the future.  
What to do before getting a Botox
While it is important that thorough research is done before undergoing a Botox treatment, it is equally important to do the procedure at the right place and with the right doctor.  Here are some tips to help you make the right decision:
Research and physically visit the clinic you want to get the treatment done
Thoroughly check online reviews and doctor's history – best if the doctor has done a Botox injection before
Have a personalized consultation including revealing any medical conditions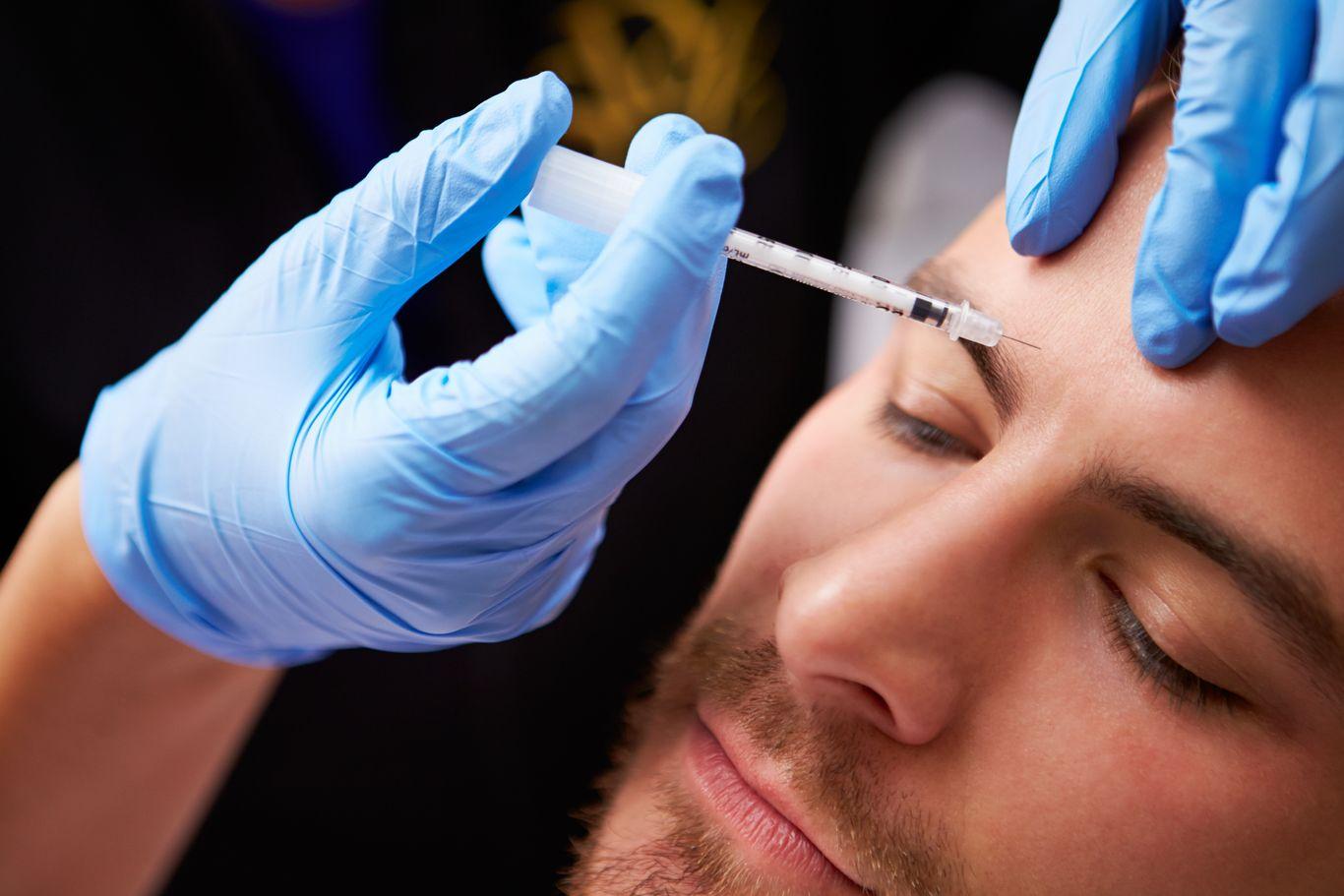 Botox for men
Believe it or not one of the fastest-growing segments in Botox treatments is for men.  Men receive amazing results from Botox as they typically have much larger muscles in the face which can cause very deep lines and wrinkles.  Dr. Naegele specializes in treating men with Botox and uses a conservative approach to make sure they don't lose their natural masculine look.