BBL Photofacial
If you want brighter skin, a more youthful complexion, or an even skin tone, BroadBand Light could be just right for you. By using this innovative light technology to pulse light through the surface of the skin, Dr. Naegele can treat sun damage, age spots, small blood vessels, or red associated with rosacea by targeting the different colors on the surface of the skin.
What is a Photofacial/BBL?
The generic name for a BBL treatment is a photofacial.  While science shows that BBL can correct color, studies also show that when light is pulsed lightly in several passes over the skin (2-3 times per year), gene expression within the skin is affected, resulting in younger appearing skin (Forever Young BBL). Using the same concept of targeting a specific color, BroadBand Light can also detect hair follicles for permanent hair reduction (Forever Bare BBL), bacteria/reds/browns associated with acne (Forever Clear BBL), and when filtered deep into collagen can produce a tightening effect (SkinTyte II). Depending on your unique skin concerns, Dr. Naegele can make a customized photorejuvenation treatment plan just for you.
What is the difference between BBL and IPL?
BBL is superior to an earlier form of light therapy, Intense Pulse Light (IPL) because it is more powerful and precise.
With the use of light energy pulse delivered by the Broadband Light (BBL), BBL Photofacial is setting new standards for the treatment of skin conditions associated with aging,  sun damage, and other environmental factors.
BBL Photofacial makes use of advanced technology, Broadband Light (BBL) that acts as a corrective phototherapy treatment to treat certain skin conditions associated with aging, active lifestyles, sun damage, and others. Using patented BBL energy, this photofacial is most commonly used for age spot removal, rosacea treatment as well as reducing those small facial veins and sunspots.
Fill out the form below or call us at 513-280-0857 to schedule your appointment or complimentary consultation.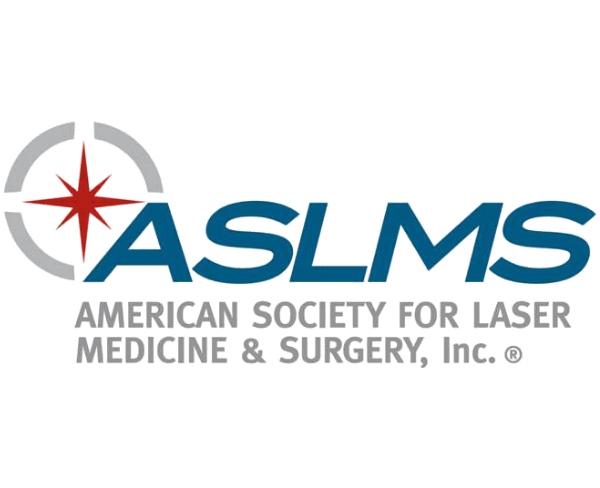 Dr. Naegele is member of the American Society of Laser Medicine and Surgery. ASLMS is the world's preeminent resource for laser research, safety education and clinical knowledge.
What skin conditions does BBL treat?
Below are the broad range of skin conditions that BBL therapy has been effective in treating:
Fine wrinkles
Aging skin
Sun-damaged skin
Small facial veins
Rosacea
Redness and flushing
Brown spots and birthmarks
Red marks and birthmarks
Hyperpigmentation
How does BBL work?
BBL works by gently delivering heat to the upper layers of your skin. The heat that has been absorbed by the skin on those targeted areas then stimulates your skin cells to produce new collagen.
The basis of this process is what helps to restore the skin back to its natural beauty as it uses the body's natural healing response to improve the quality of the skin.
Also, the photothermal energy helps to eliminate those fine vessels that usually cause rosacea and redness, and helps to reduce unwanted melanin which stimulates hyperpigmentation.
Depending on the goal of the therapy, the particles of the pigment left behind will peel off within 14 days if the target is to get rid of brown spots. However, if the target is to get rid of skin redness, the blood vessel in the superficial layers of the skin that has been absorbed by the laser energy will cause them to close.
What happens after BBL treatment?
Following the treatment, you may experience some redness on the skin for the next few hours. Also, work done on targeted lesions will see some darkening of the targeted areas followed by a fading and flaking off later on.
However, the treated skin will begin to feel smoother and a visible reduction of fine lines and pores. Those sunspots and hyperpigmentation also start to gradually fade off.
Dr. Naegele is an absolutely wonderful physician and a great person as well. She's informative, humorous, intelligent, highly skilled, and wants the best for each patient. I highly recommend her!!
Dr. Naegele was extremely professional and kind. Dr. Naegele took her time explaining everything and really made me feel at ease. I was a little nervous at first, but after speaking with Dr. Naegele all my nerves subsided. The whole staff was amazing from the time we arrived until we left. I would highly recommend Dr. Naegele and her terrific staff!
I cannot say enough nice things about the experience I had here. The staff and customer service is unmatched. The referral program is excellent! Top shelf service all the way! I'd give a 10 star review if I could! Stop in you won't be disappointed!!!!
Dr. Naegele is the very best. She and her staff make me feel at ease, answer every little question I have and make the experience enjoyable. I look forward to my visits. I have been getting laser hair removal and it has changed my life and my confidence. Thank you Dr Shelly!
How long do the results from BBL last?
Depending on the number of BBL treatments you receive, the results will last for a couple of months. For patients that receive three or more treatments of BBL therapy, they tend to be more efficient as it leads to a smoother, brighter, and even skin tone.
The amazing news is that you can receive multiple BBL treatments within a 12 months period, thereby giving you amazing looking skin all year round!
Are there any side effects of BBL treatment?
While BBL is a safe and effective treatment for getting rid of certain skin conditions, the immediate side effects that patients notice include mild sideburn sensation or minor swelling. This usually eases off after a few hours. Other common side effects are mild discomfort, skin flaking, itching, and peeling.
BBL conclusion
Broadband Light (BBL) is the latest advancement in photofacial technology.  We are pleased to offer this amazing treatment to our patients at Oxford Medical Aesthetics & Laser.  If you have any questions or would like to set up an appointment or complimentary consultation, then contact us at 513-280-0857 or fill out the form on this page.