Botox in Cincinnati
There are a myriad of practices offering Botox injections in Cincinnati. However, not all medical practices, or injectors, are greated equal.
Dr. Shelly Naegele is a Master Level trained injector by the manufacturer of Botox and has reached the status of Platinum Plus which means she is in the Top 5% of practices in the country!
What is Botox?
The interesting thing about Botox is that even though there are millions of satisfied patients across the country, there are many individuals that won't even consider this popular treatment because of the misinformation surrounding the product. You may hear statements like, "I would never inject poison into my body," or "Why would someone inject toxins into their skin?"
The truth about Botox is that it is a purified protein that is used to help soften or relax the muscles in the face that cause lines and wrinkles. For a real-world example, try scowling your face right now. Do you feel your skin folding together? As we age, those folds will become wrinkles if they haven't already, and our skin losses the ability to restore healthy collagen levels at the rate we did when we were younger. These lines and wrinkles end up making individuals feel like they look mad, unhappy, or tired even when they aren't! Botox can assist individuals in softening these lines and wrinkles while allowing their skin to rejuvenate naturally.
Fun Facts About Botox
Botox is approved by the FDA to aid in temporarily making moderate to severe frown lines, crow's feet, and forehead lines
Botox is a purified form of protein
Botox can and is used for both aesthetic and medical treatments, including overactive bladder, migraines, cerebral palsy, and a host of other medical conditions.
Botox can be used at any age after 18 years for cosmetic use
Botox usually lasts approximately four months for most individuals
Fill out the form below or call us at 513-280-0857 to schedule your appointment or complimentary consultation.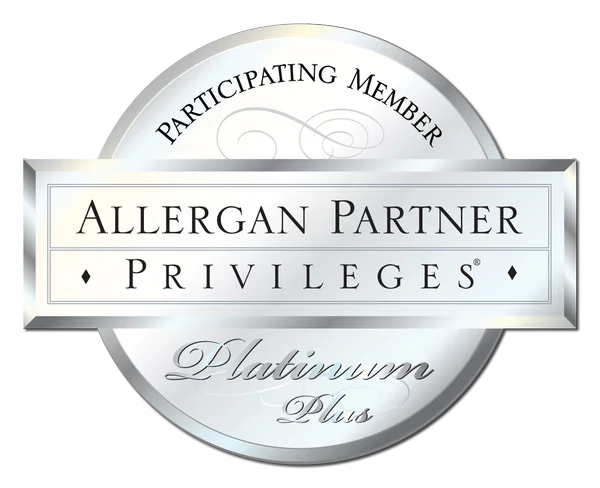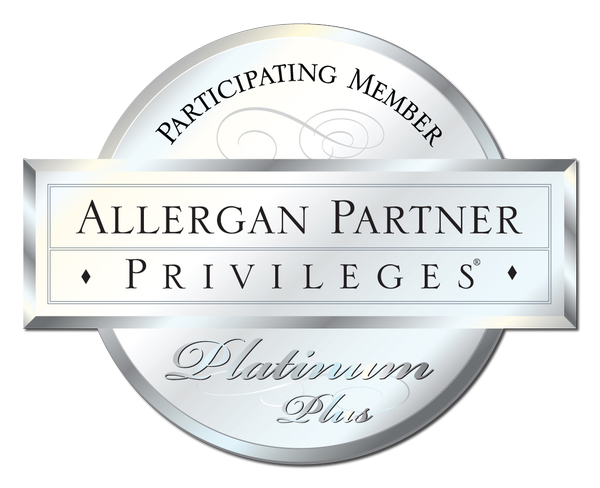 Dr. Naegele is an award winning Botox injector. In fact, she has been recognized as a Platinum Plus injector by the manufacturers of Botox.
How does Botox work?
Botox works by disrupting the chemical "messenger" that tells your muscle to contract. The best news is that this effect can be customized to each person depending on several factors to give them a natural look without someone noticing that they have had the procedure. That is why choosing your medical provider carefully is always a good recommendation as it takes an in-depth knowledge of the muscles and anatomy to deliver natural results. Dr. Shelly Naegle is a Master Level trained physician injector with years of experience in aesthetic medicine. She can work with you to achieve the results you desire without making you look like someone else.
Can I make my Botox treatment even better?
You bet! Quality skincare products are vital in helping your skin produce healthier skin cells more rapidly. Once you have eliminated the underlying cause of the lines and wrinkles on the upper face, you can effectively treat these areas with skincare products and see real results. For a full treatment plan, consider scheduling a complimentary consultation with Dr. Naegele.
Dr Naegele is the very best. She and her staff make me feel at ease, answer every little question I have and make the experience enjoyable. I look forward to my visits. I have been getting laser hair removal and it has changed my life and my confidence. Thank you Dr Shelly!
Dr. Naegele is an absolutely wonderful physician and a great person as well. She's informative, humorous, intelligent, highly skilled, and wants the best for each patient. I highly recommend her!!
Common Botox Questions & Answers
Which brand of Botox is the best?
Actually, there is only one Botox! It is manufactured and distributed by a company called Allergan. In fact, you can't legally buy it from any other place in the US. We buy all of our injectables products directly from Allergan and maintain a healthy relationship with our Allergan team.
Can Botox help "lift" or "open" my eyes? 
Yes! First, your medical provider must have a working knowledge of the tiny muscles around the eye and how they interact with one another. Second, they must know where to place the Botox so that the muscles that "lift" the brow are able to continue functioning at a level that naturally lifts the brow. Many times this technique can go wrong, and that is where you see some individuals that "look" like they have had something done. Again, you must seek out a knowledgeable injector, like Dr. Naegele, to ensure these types of results are avoided.
When does Botox start working?
In most of the clinical literature, Botox can take up to 2 weeks to see the full effect. That is why most practices ask that you wait the full two weeks before making a decision about the final result. However, most patients emphatically state that they feel it is working much sooner than that timeframe. The honest answer is it unique to each individual and that person's own genetic makeup.
Does a Botox treatment hurt?
Imagine the tiniest needle on the market that you can push liquid through. That is what we use to inject Botox. The vast majority of patients barely feel the injections in our clinic. However, if you are someone that dislikes the idea of needles, then we use other methods to assist your anxiety. Generally, we can apply topical numbing cream or even ice to help reduce any discomfort you might feel during the treatment.
Botox in Cincinnati Conclusion
We love our Cincinnati patients and hope you will become one of our clients! We are conveniently located at 3904 Montgomery Road in Cincinnati. If you have any questions about receiving a Botox treatment or other service from our practice at this location, please do not hesitate to give us a call and we will do our best to answer your questions.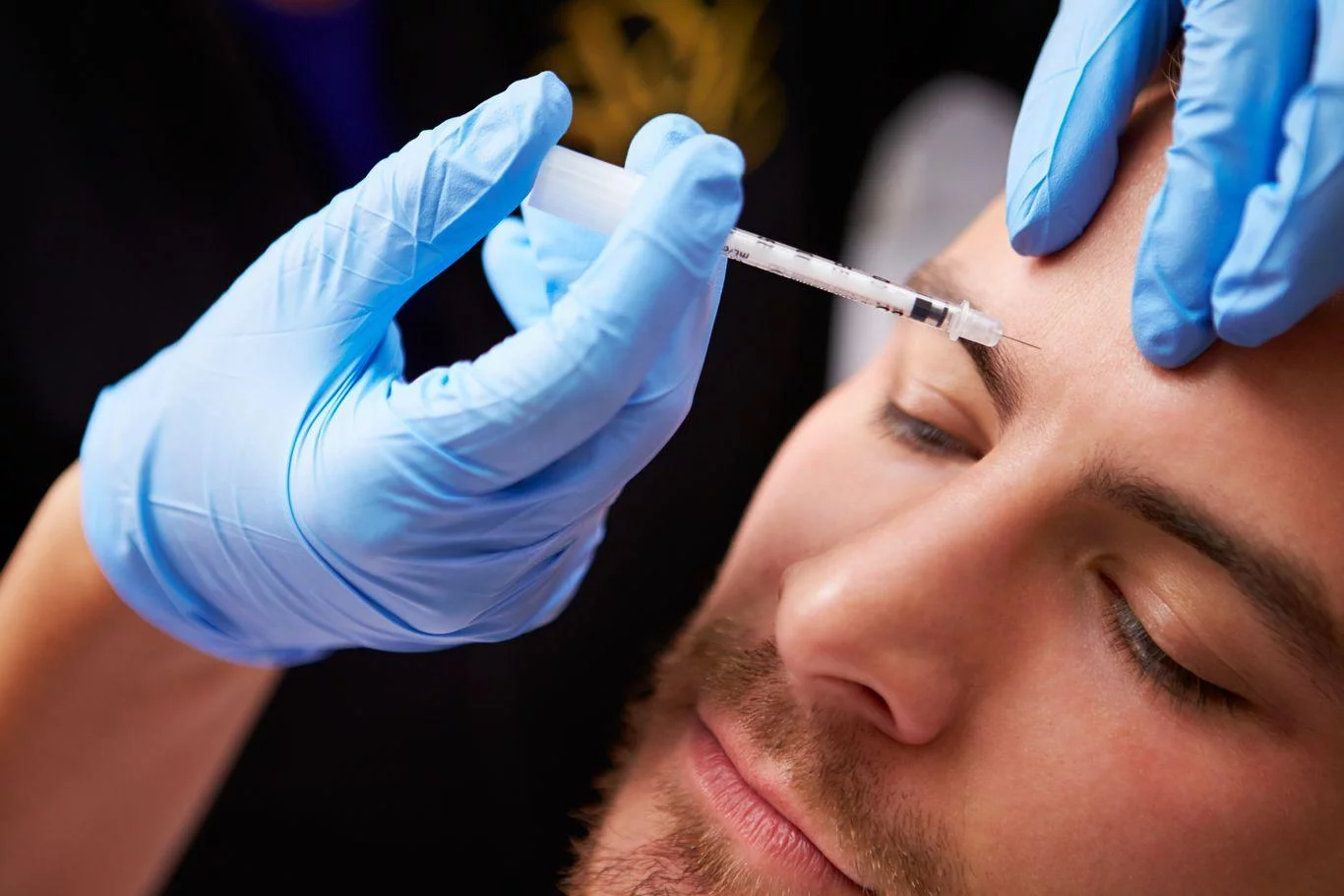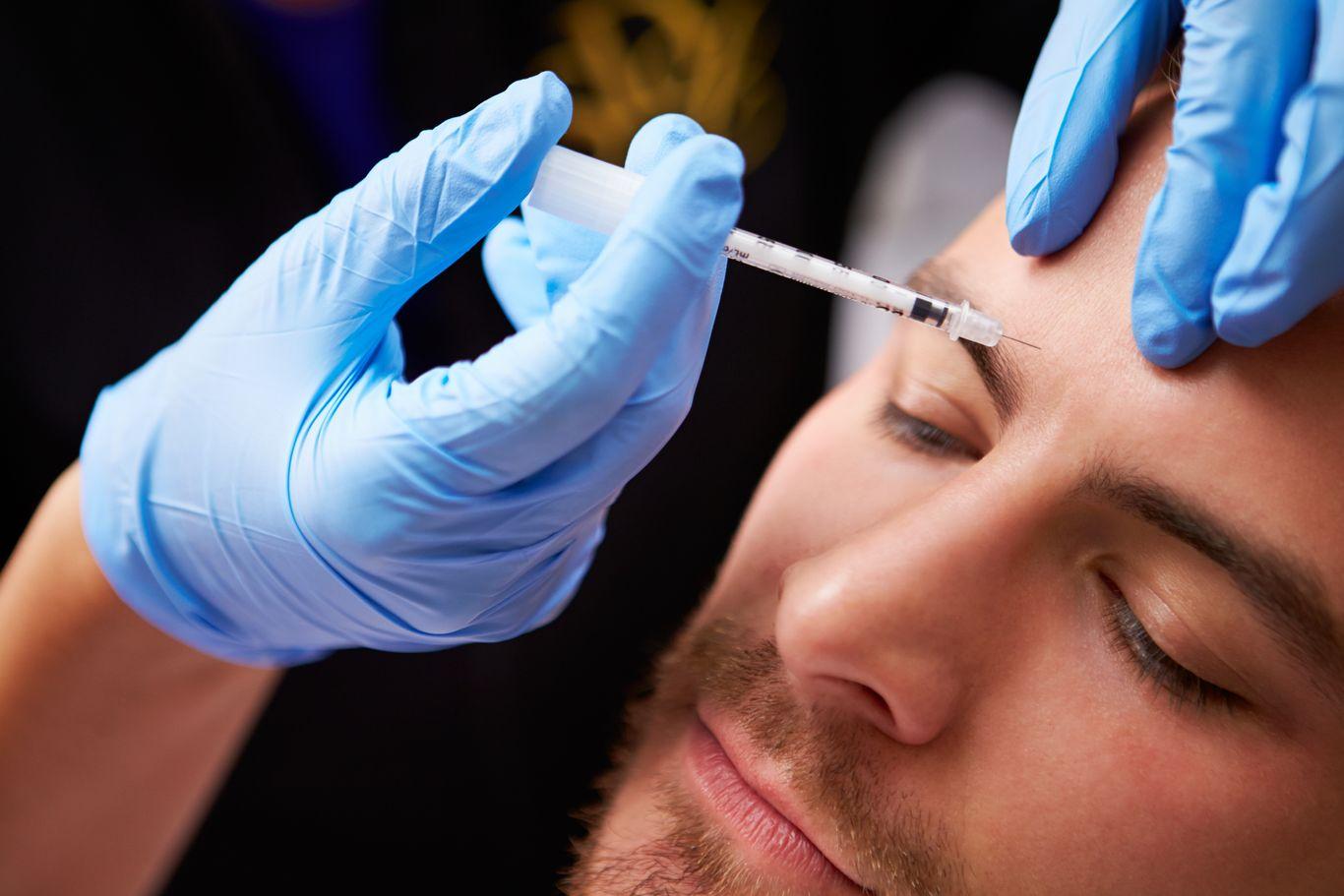 Botox for men
Yes!  More and more men are getting Botox.  This is because most men have such strong facial muscles that they often see lines and wrinkles in their upper face on a more regular basis.  In the hands of an expert injector like Dr. Naegele, men can maintain a masculine look while erasing those harsh lines that cause them to look angry or unapproachable.